Tarot reading is a mystical and powerful art that has been practiced for thousands of years to peer into the past, present, and future. It's a practical and resourceful tool of inspiration, empowerment and clarity. Tarot will give you access to a universal source of information, and transform, empower and help you to navigate life's ups and downs.
I regard the cards as a tool for personal growth and self-discovery, and a tool for conscious decision making. My emphasis in reading them is on insight into and clarification of the issue at hand, rather than prediction or fortune-telling.
A good Tarot reading can have a massive impact on how you view your life and can give you a fresh perspective on how you can handle your issues and dreams.
To make significant changes, you will have a greater advantage if you approach with a willingness to take responsibility for what you need to do to achieve your desired results.
One of the greatest benefits to the Tarot is to relieve stress and find peace. We get so wrapped up in our own egos, that we often create problems that are never there, to begin with. This is one of the best reasons to consult the Tarot – it doesn't know you or what's going on in your head – it helps you weed out what is going on, from what is not.
The key is to ask the
right questions
Getting a helpful and satisfying Tarot reading actually starts with you. Knowing what to ask and keeping an open mind can make all the difference in learning more about your life. With these, you can find out when something is going to happen, what might be next in a certain situation, or even find out what you should do right now in a certain situation. You may also learn that you shouldn't do anything and that some waiting and patience is necessary.
To receive the most beneficial answers, think about how you ask your questions. Don't limit the potential, just because it doesn't seem to resonate with your predetermined ideas. Being too focused on what seems to be good can blind you to the best that is yet to come. Ask as general as possible with open-ended questions and receive a Tarot reading interpretation full of valuable wisdom and direction.
I've written some examples of open-ended questions to inspire you.
•  What can I do to create the love life I truly desire?
•  How will I know when I have met the right partner?
•  What can I do in my life to attract the best partner for me?
•  What can I do to move past my health issues?
• How am I holding myself back when it comes to my finances?
•  What do I need to do to clear a path to the career/job I desire?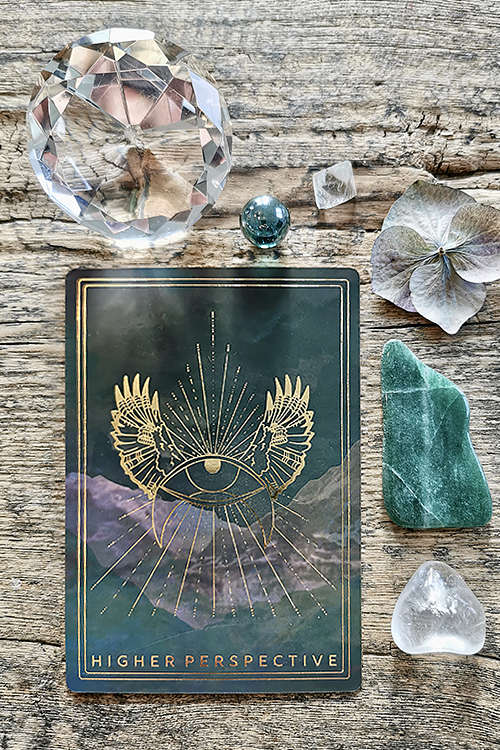 Send your question to me including:
•  Your full name
•  Your given name by birth
•  Your date of birth
•  Your city, state, and country of birth
I begin my reading with a meditation and then I tune into your soul's energy, shuffle and let the Universe pick the right cards, so I'll get exactly the ones that will be beneficial for you.
You receive your reading by email as a PDF including images of the cards I drew just for you.
Once your reading is completed, it's out of my hands and into yours for you to make the changes you need to transform your life.

Get in Touch
Are you ready to go on a journey of joy and exploration? Let's connect.

My Newsletter
Stay connected to receive wisdom on consciousness and exclusive offers.