Welcome. You've made it to my site and I'm so excited to help you gain clarity of your innate Super Powers – your divine gifts and soul's calling.

Are you ready to explore your Soul's Purpose and ascend into the most authentic version of yourself?
Discover how your soul is wired so you can finally live an abundant life where your heart and soul sing together in perfect harmony.
I'm a highly sensitive, empathetic, intuitive, wild-hearted and free-spirited old soul.
I'm committed to supporting people to live heart-centered, authentic lives.
It is my greatest desire to uncover the true potential of the individuals I work with; to assist them to transform their lives and cultivate their soul-gifts.
My goal is to empower people to understand themselves better; to let go of old patterns and move on to the new possibilities that await them.
Akashic Records Soul
Reading & Clearing
Do you want insight into the nature of your soul and your life's purpose? These Soul Readings and Healing sessions in the Akashic Records are a transformative experience revealing how you are wired on a soul level.
Psychotherapy supports the development of self-awareness to unconscious thoughts and behaviors which helps you gain new insights and perspectives of your unique nature and your approach to life, thus increasing your ability to cope with all kinds of challenges.
Reiki aids relaxation and supports the body's natural healing processes to develop emotional, mental, and spiritual well-being. These sessions will support you in releasing challenging thought patterns and emotional blockages.
Property Reading & Clearing
When we enter a new space, we can often get a strong sense of the energy within it. A Property Reading and Clearing would really benefit you if you feel anxious, uncomfortable, distracted, or energetically drained when at home.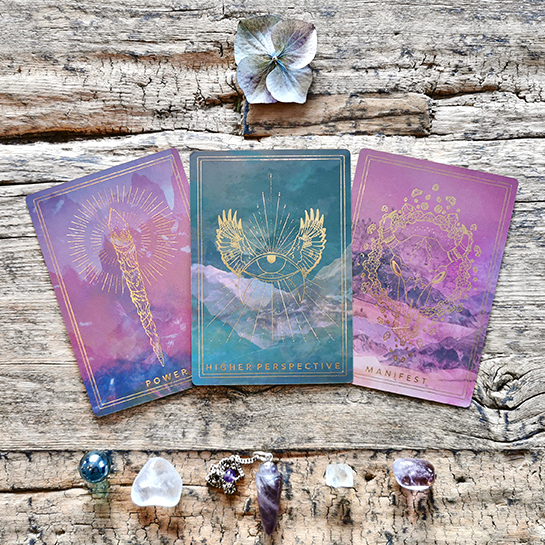 Tarot reading is a mystical and powerful art that has been practiced for thousands of years to peer into the past, present, and future. It's a practical and resourceful tool of inspiration, empowerment, and clarity which can help you to understand yourself.
Each Soul has a unique way to manifest its human experience. A Manifesting Blueprint Reading can be the beginning of a new and impactful journey of self-discovery to understand how you can be the powerful creator of your reality.
I can't wait to reveal the unknown Divine Wisdom that you are meant to live by.

This knowledge I want to share with you is going
to totally blow your mind.
Do you want to shift your life into first gear and start living a life full of sweet abundance?
I highly recommend Chantall McCann. Firstly, I felt completely comfortable with Chantall's professional approach and good energy. I had my blueprint made, my soul purpose revealed and got many specific tools to manifest my soul's higher purpose. It's pretty amazing what can be realized when there is clarity and awareness. Surprisingly simple small changes needed to be made in everyday life to get myself aligned. It's so interesting to look at the blocks and restrictions and what potential there is when these are released. I would call it an upgrading. Thank you Chantall.
Thank you for a truly amazing reading of my soul's archives. I'm still finding my way in everything you said, and I'm so grateful for the gift. Your soft, loving and calm voice was so wonderful to be wrapped in as your words flowed from a beautiful channel of wisdom that is slowly transforming all my cells. You get my absolute warmest recommendations. I could use one every month. This has been such a blessing. Thank you. Love from Izabella
Shekhinah Izzah Taramanya
I felt like I was truly seen. My emotions were opened and I understood old patterns... past lives had connecting threads to this life, which I could recognize and thus let go of... Chantall communicates clearly and directly. She cleared "old agreements" that I would never have discovered on my own and I was able to take action myself. Thanks for the beautiful directions.
Chantall is extremely skilled in her profession and she is exceptionally good at making it all understandable and noticeable. She is authentic and super sharp in everything she does with people. It's rare that I praise other people in this world, but Chantall in particular has my warmest recommendations. She is SO skilled that it is safe to lean in. Most importantly, she creates so much trust that if there is something "one" has in mind that is urgent - she always creates space to accommodate and transform it in a way so that it no longer makes noise and "one" can move on. Chantall has a lot of empathy and understanding for sensitive souls in particular

Get in Touch
Are you ready to go on a journey of joy and exploration? Let's connect.

My Newsletter
Stay connected to receive wisdom on consciousness and exclusive offers.